Netscape
This is for Netscape Communicator and the later versions of Netscape Navigator. If you have an earlier version, it would be a good idea to update. Should you prefer not to upgrade your browser please contact me for help on changing to plain text email.
1. Choose Edit and then Preferences from the File menu.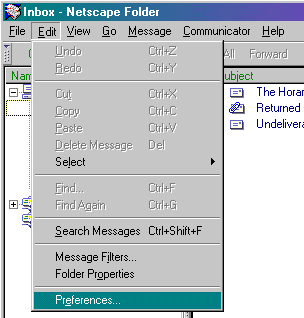 2. Under Preferences, go to Mail and Newsgroups, then select Formatting.
3. Make sure "Convert the message into plain text" is checked, and "Use the plain text editor to compose messages".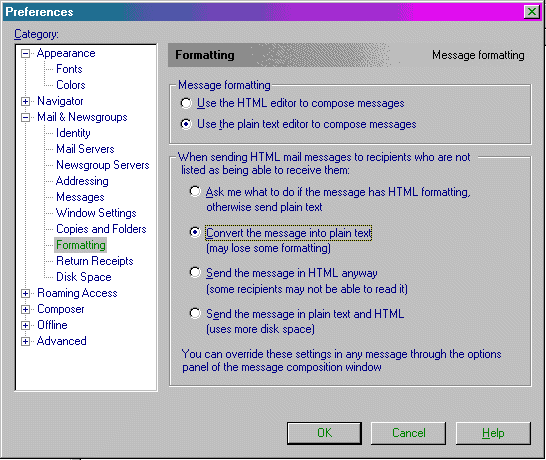 4. Click OK.
---
Last changed: 99/11/21 14:44:23